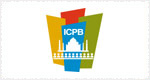 The ICPB is a registered non-profit association sponsored by the Ministry of Tourism, Government of India. The aim is to promote India as an attractive and viable MICE destination, and to provide assistance and support to organizations to host their International conferences. KWC is a member of the ICPB board.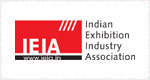 IEIA is the apex body in India bringing together exhibition organizers, designers, stand contractors, freight forwarders, services and facilities providers, venue owners etc. with a view to provide a common platform to the entire industry, to work for the development of the trade fair and exhibition industry and support its orderly growth. IEIA aims to be your one stop source of information pertaining to exhibition industry, various exhibitions / trade shows organized in the country, exhibition industry news, and information on various agencies, private and public organizations operating in the exhibition industry in India.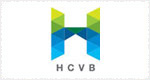 HCVB, a not-for-profit organization, that promotes and markets the City of Hyderabad, aiming to make it a chosen destination for conferences and conventions at national and global level. Be it a small conference of an intimate group, a mid-size meeting of industry professionals, or a mega conference of 5000 delegates from around the world, HCVB assists the Organisor in hosting a successful event. KWC is a member of the HCVB Board.