KW Conferences enjoys membership in several international networks, allowing us to ensure you that we are capable of providing the best possible services.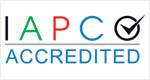 KW Conferences is the only IAPCO accredited Professional Conference Organizer headquartered in India. We are required to administer and bring to fruition a congress, meeting, event or convention in a professional manner. We deliver meetings management solutions with timeliness, efficiency, financial responsibility and good management.
An IAPCO PCO has achieved a professional standard as judged by their peers and their clients. Each member has had to undergo rigorous entry criteria:
Proof of organisation of 10 international meetings, of which 5 must be of over 400 participants
Confidential references received from past clients
Site inspection of a selected international congress
Successful interviews by peer review of international client, local organising committee, delegates and exhibitors of a selected international congress
Inspection of offices and audit of procedures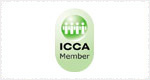 ICCA, a not-for-profit trade organization, has its headquarters in The Netherlands. It has over 900 members in 86 different countries. All its members are committed to providing top quality products and services for international meetings. ICCA members represent the top destinations worldwide, and the most experienced specialist suppliers. Mrs. Monimita Sarkar, MD KW Conferences had the privilege to be Chair of the ICCA India Chapter (2007-2012).